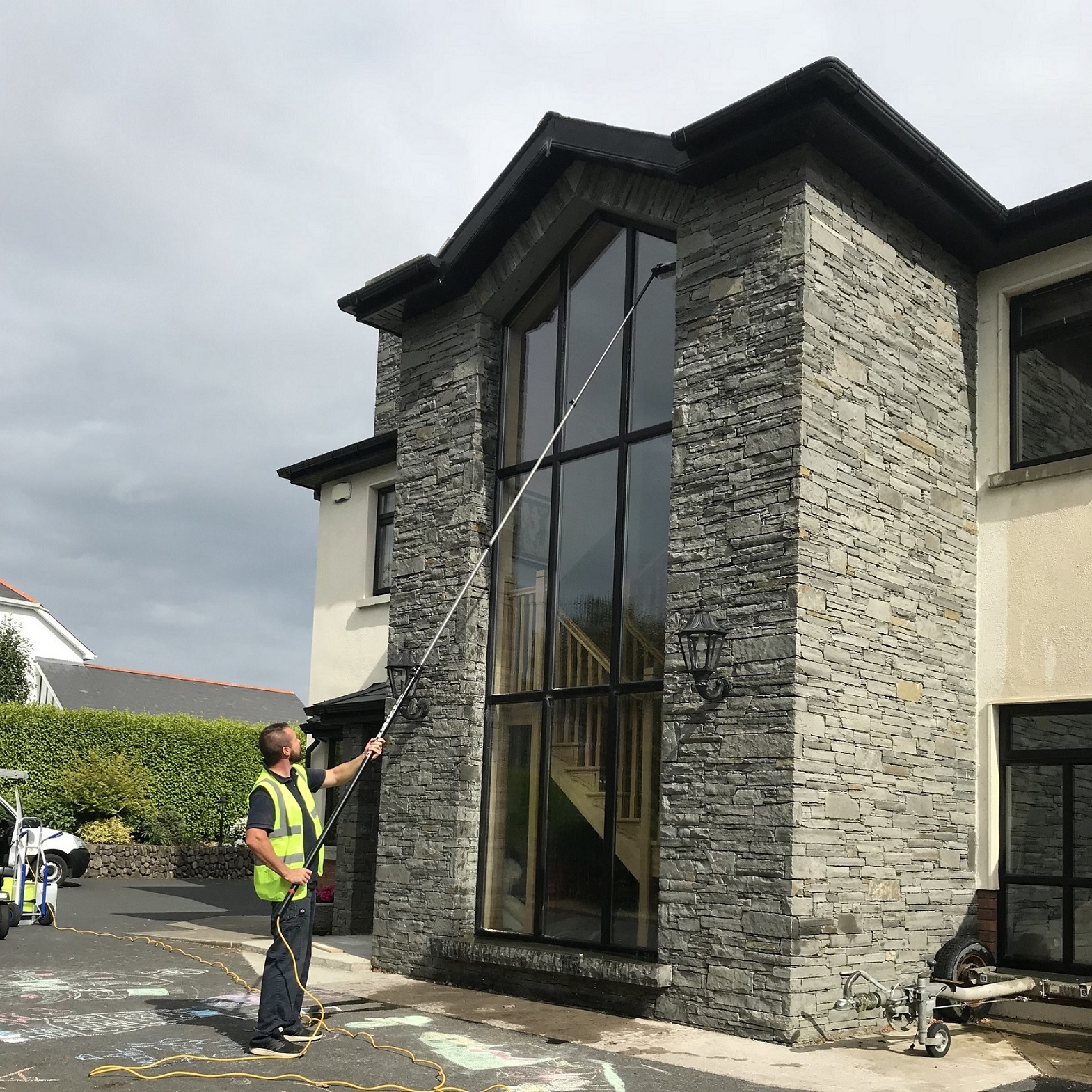 Commercial / Industrial
Shops
Business Parks
Public Buildings
Pubs & Restaurants
Fitness Emporiums
Residential
Our residential cleaning service includes:
Care Homes
Hotels
Apartment Buildings
Bed & Breakfasts
Domestic
Our Domestic window cleaning service includes:
Window frames, sills, doors, porches, garage doors, conservatory windows, roofs & difficult access windows.
High Reach & Wash System
Why use reach & wash systems?
The reach and wash system uses purified and filtered water. This water has amolecular affinity for dust particles, so that it attracts dust from the window surface and is then rinsed off. This process conditions the glass and frames over time, leaving them cleaner for longer.
Contact Colligan Cleaning